Realism Tattoo Shop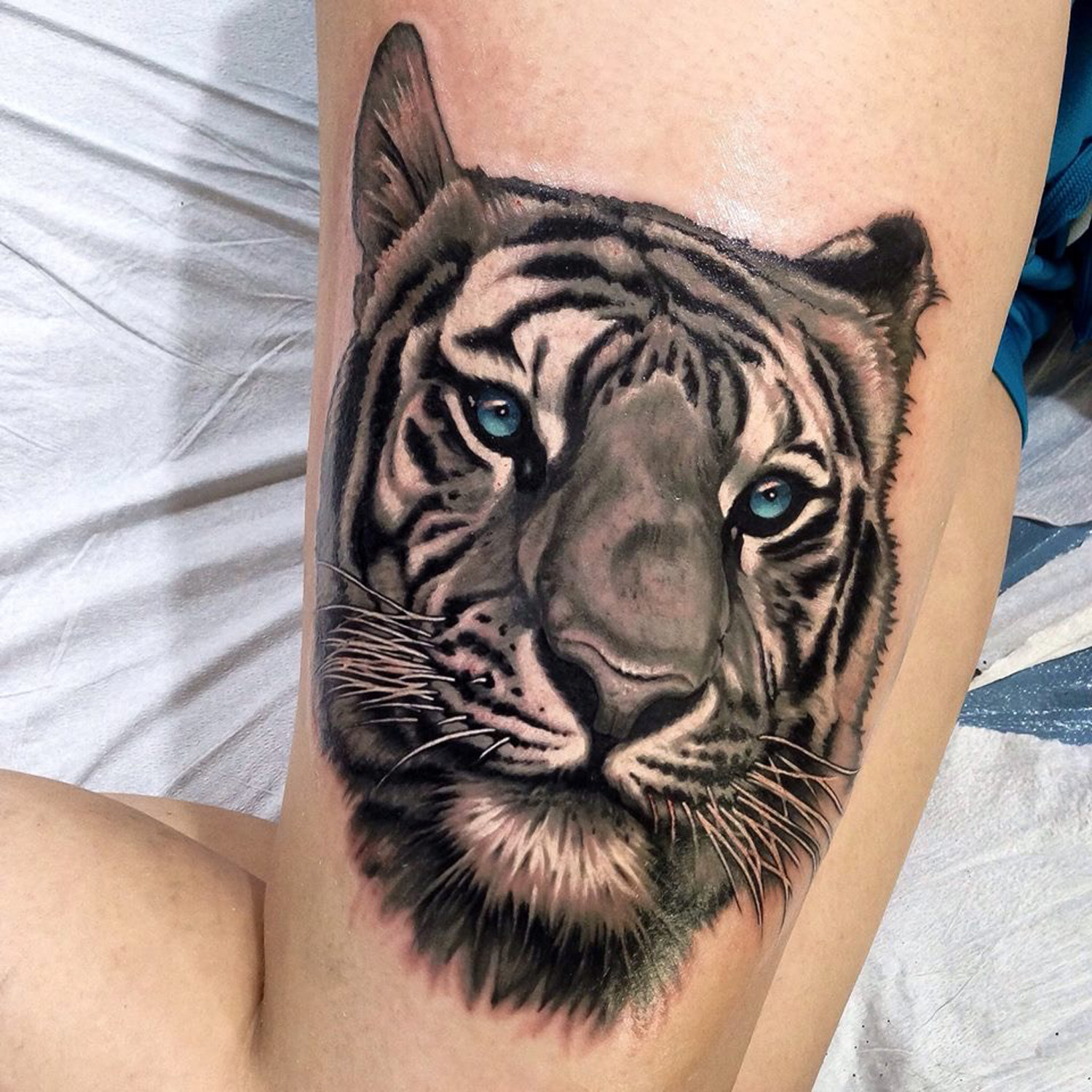 If you are looking for a realism tattoo shop, don't rely on any old tattoo shop. Instead, pick the shop that has national recognition on the popular TV series, Ink Master. Nick specializes in hyper realistic tattoos that are truly amazing works of art.
World Class Experience
Our realism tattoo shop is a world class, award winning, studio that provides proven success and high quality tattoos. This kind of quality and experience is not easy to come by for these complex tattoos. These tattoos have such high amounts of detail, they seem to jump out at you. From animals, to historical figures, buildings, & 3D objects, Nick can create it with tremendous realism. Please view our gallery for examples of some of our work, so you can see the excellent results for yourself. We hope that our previous work will inspire you with new ideas or provide you with evidence that we can bring your idea to life.
Why Trust Us?
Our realism tattoos take time, high attention to detail, and a vision that not every tattoo artist possesses. Something that we feel separates us from many realism tattoo shops is our love and passion for the art. It is a privilege to provide someone with an art piece on their body that they can admire forever! We do not take this kind of responsibility lightly or for granted. This kind of art, is art that you wear, so we believe the quality must be phenomenal. Again, when you are looking to get a permanent work of art done on the canvas that is your body, you'll want to rely on the most credible and skilled tattoo artist you can find. Nick has the skills, credentials, experience, and national recognition as the go-to artist that you can rely on. We welcome you to our realism tattoo shop for world class tattoos that you will be proud to wear every day.
Contact Us
Please give our shop a call to schedule your realism tattoo. We can't wait to hear about your ideas and visions that we can help bring to life.