Realism Tattoo Shop Serving Savannah, GA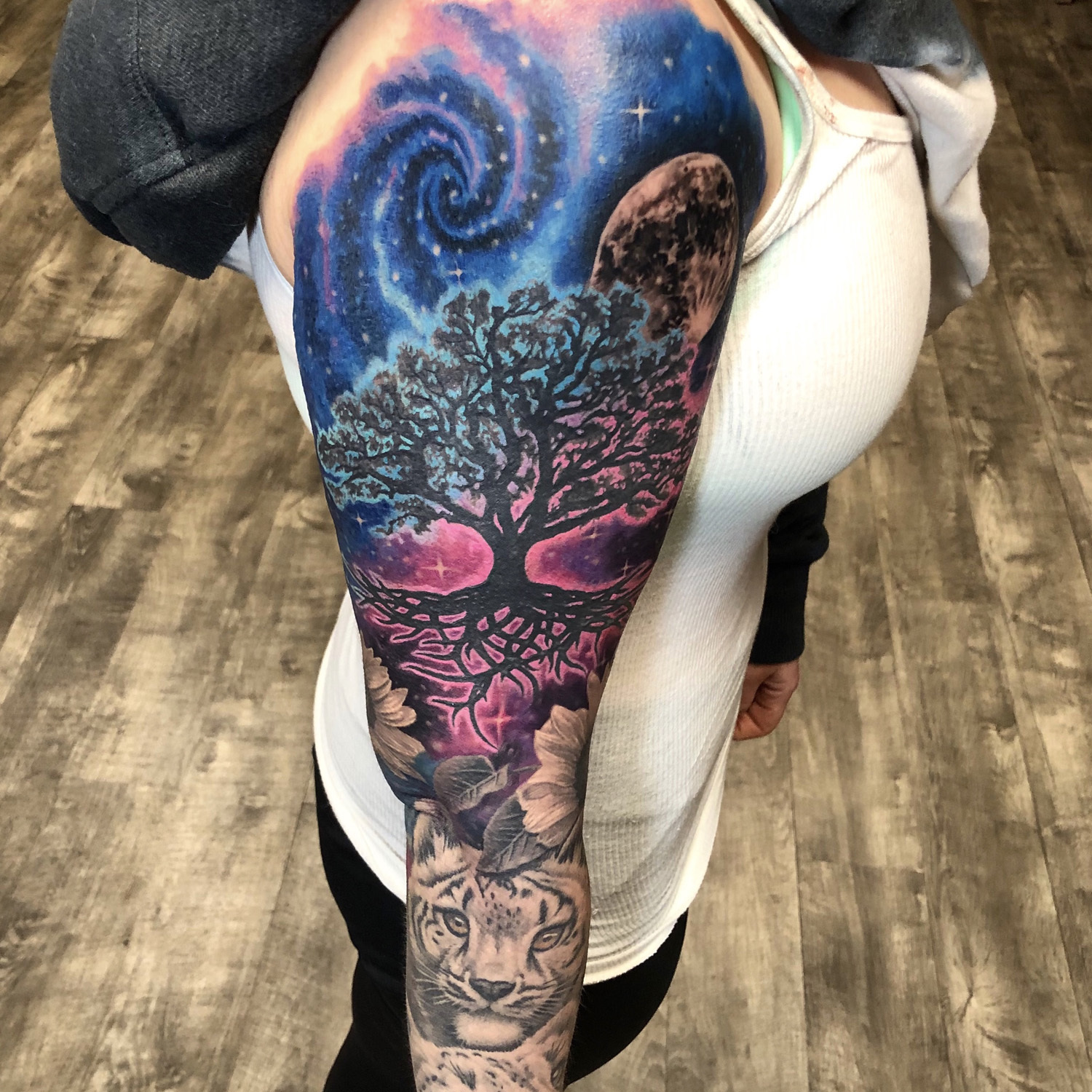 Black Lotus provides hyper realistic tattoos for the Savannah, GA area. When you want the best realism tattoo shop, settling for the nearest tattoo shop or a cheaper option is not a viable option. Instead, your best option is to choose a tattoo artist with experience and the portfolio to back it up. Our tattoo artist happens to also have won awards for his realism tattoos and has competed on Ink Master in seasons 2 and 3/Ink Master redemption seasons 1 and 4 while winning Ink Master Cupid's Ink.
Nick's work speaks for itself. As an artist who is well versed in every style of tattoo. But realism tattoos, color, animals, historic people, and nature are among his favorites. Realism tattoos are often considered one of the most difficult tattoos styles to perform, making it even harder to master. Nick has worked hard and used incredible creativity to achieve stunning results. The detail and quality that goes into each piece brings each tattoo to life. We recommend viewing his work gallery to see for yourself.
Why Choose Us?
We are confident you will love Black Lotus because of the quality of Nick's realism tattoos. His experience in his normal tattooing career and appearance on a TV tattooing competition show has allowed him to provide world class realism tattoos. Savannah, GA residents who are looking for an excellent realism tattoo shop are fortunate to have Black Lotus nearby. We are a little over an hour drive from Savannah, but the demand for Nick's work is well worth the short drive.
Contact Us
How can we help take your idea and bring it to life so you can express yourself through it every day?